Recent Posts
2
episode 2
:
https://youtu.be/oK8E8T-pPCo
3
« Last post by NextFireBend on March 12, 2021, 11:41:06 AM »
Oh man, I love Fraction's run. It's like if a fanfic became an official comic book. It's quite literally our heroes being domestic, bantering around their apartment in pajamas, and dealing with personal stuff while all the "big" adventures happen off-page. Just a really endearing take on a character I never thought twice about.

I am planning all of this to just be a sample, yeah. I only have issues 2, 3, and 6 in production right now. But honestly as I work on these and they turn out well, I get the urge to adapt the whole series lol. But I really don't have time for that.
4
« Last post by Loopy on March 11, 2021, 10:44:08 PM »
Hey, pretty cool. I still haven't gotten around to reading the Fraction Hawkeye run (I know, I know, I have no excuse), but this will be a good way to get a sample.
5
« Last post by NextFireBend on March 11, 2021, 04:03:37 PM »
https://youtu.be/ssj0P0uY08U
Just plugging a thing I made.
I'll be doing more Issues. And since this website is pretty much a ghost town and I've been reading a lot of you guys' talking since I was 12 on ASN, here are some "exclusive" previews for the next few episodes:
https://youtu.be/Z5Voi9uskf8
https://youtu.be/Wxhm2if49HE
6
« Last post by Loopy on March 10, 2021, 07:08:42 PM »
Well, I'm not actually convinced that Avatar has ever made money for Nickelodeon. The cartoon is great and all, but did it move a lot of action figures? DVDs? (I don't know, I came in at the end, and had to pick up the action figures on clearance/eBay!) But now the content of shows themselves can drive streaming subscribers, as proven by the recent Netflix-inspired resurgence. So it's more like the world caught up to Avatar.

I just wish the world had caught up in time to save Gargoyles.

But hey, at least we're finally getting more animated stuff!
7
I have to wonder what soulless executives watched this series and said "nah, this isn't worth anything and isn't going anywhere." Like, it makes you seriously consider the existence of Reptiloids or whatever, hahaha!

I'm glad that after all this uncertainty, M&B finally landed on the solid ground. No matter what I or you think of ATLOK, they should have had the benefit of the doubt investment-wise from the inception of ATLA.
8
« Last post by FartsOfNeil on January 16, 2021, 02:18:26 PM »
E'rebody all like:
Me, knowing none of the underlying systemic issues that caused 2020 have been meaningfully addressed: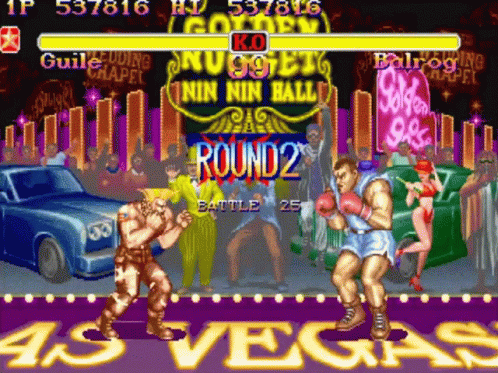 9
« Last post by Loopy on January 04, 2021, 05:47:22 PM »
Hmmmm....

Yeah, that about sums it up. Everything I did was negatively impacted by the usual major events, everything I continued from 2019 (or earlier) paled in comparison to its earlier iterations, and I wound up devoting 5 months to what was supposed to be a two-month fanfic project.
10
« Last post by SC on January 04, 2021, 02:57:39 PM »
It was a complete shitshow!

Thoughts?